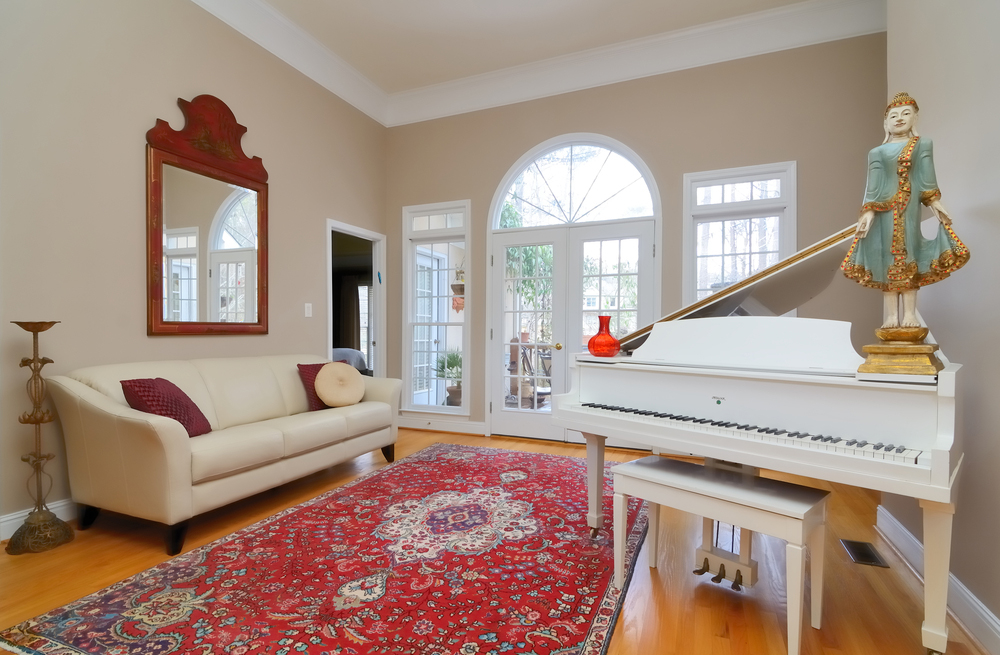 Persian Rug Cleaners Miami
Persian Rugs are famous for their mesmerizing patterns and colors, not to mention the long and illustrious history behind them, making them the finest rugs of the world.
These handmade rugs are made from silk or wool and are considered as investment pieces. They come in lots of styles such as  Shiraz, Lori, Afghan, Arak, Sarough and others.
Just like with any other rugs, these Persian rugs have to contend with general wear and tear, spills, stains and unpleasant odors.
Persian Rugs require Specialist Treatment
Some Persian rug owners try to clean their own rugs, thinking that a smallish rug can be cleaned easily in no time. They've lived to regret such a decision.
Wool, cotton and silk require specialist rug cleaners attending to their rugs. Yes, there are one or two things you as a rug owner can do to keep your rugs fairly clean yourself.  You can vacuum your rugs regularly and make sure they aren't in direct sunlight. You can also try to mop up any spills immediately. You should never try to rub at the stains on your Persian rug.
Old, tried and tested Methods for Successful Results
Persian rugs should be cleaned professionally every 2 years or so for a deep clean.  These rug specialists give your Persian rug a thorough check over to ensure there are no damaged areas and they vacuum each side of the rug to get rid of ingrained dirt.
They make sure of old 'family-tradition' methods as well as modern, eco-friendly methods to remove all stains, dirt and odors.
They only use soft water and organic cleaning products to ensure superbly clean rugs with all their bright colors intact.
You can't trust yourself or other Persian rug cleaners to do the job properly as you or them in all likelihood don't have the right equipment, knowledge and cleaning products.
Trust Miami's Best
At Antique Rug Cleaning Inc we can be trusted to treat your beloved Persian rugs with gentle care. The people of Miami have been relying on us for a long time to clean and repair their Antique- and Persian rugs. They know that when it comes to these investment rugs it is always better to be safe and happy than sorry and with deep regrets. Trust us and become another one of our immensely satisfied customers.